Description
---
RECORDED TRAINING

COURSE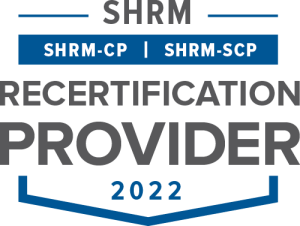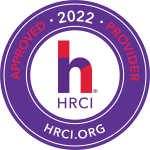 1.5 CEUs HRCI |  1.5 PDCs SHRM APPROVED
---
The DOL and the EEOC have been the regulatory agencies with the most impact on workplace protections for employment discrimination and violations of wage and hour regulations. It is critical that Employers should be aware of all the actions and inactions against employees under these regulatory agencies and how they can mitigate all the regulations and maintain compliance. Some of the federal regulations overlap with other regulations and other conflicts with state regulations. This training will address the regulations that are in place by the DOL and the EEOC and will also provide Employers with the information needed to manage the trending federal regulations and conflicting state regulations.
SESSION HIGHLIGHTS

:
DOL and EEOC enforcement priorities for 2022

Regulations that will impact your budget if you don't comply

How to save thousands of dollars with robust policy development

Local laws and regulations that supersede Federal and state laws

Using checklists and free tools for strategic risk management

Compliance best practices

Learn how to manage the conflicting federal and state regulations

Compliance topics to watch out for changes in 2022

Workplace posters

New hiree communication

Salary questions ban during the hiring

Overtime Regulations

Wage issues

Transgender restroom

State regulations on paid leave

Terminated employees

Pay equity and discrimination

Paid/unpaid leave

Criminal background checks

Wellness programs

Immigration

Sexual harassment
Why

 

You

 

Should

 

Attend:
It is important to know what federal agencies such as the Department of Labor and the Equal Employment Opportunity Commission have on their agenda.  Knowing this information can assist you in preparing your own budget and ensure that policies and procedures are compliant before one of these agencies targets your company for an audit or litigation.
Attendees will learn the most effective way to mitigate the Federal Regulations mandated by the DOL and the EEOC.
Who Should

 

Attend:
Human Resource Professionals

Chief Financial Officer

Chief Executive Officer

Managers

Accounting Professionals
Note: You will get access to the Recording link and E-Transcript; in your account and at your registered email address.