Description
---
RECORDED

 

TRAINING

COURSE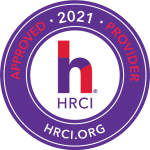 1.5 CEUs HRCI |  1.5 PDCs SHRM APPROVED
---
This webinar examines what the requirements are to correctly classify a worker as an independent contractor and also the requirements for when a worker must be classified as an employee.
SESSION

HIGHLIGHTS
:
What classifications of workers are permitted under IRS Rules

What is the common law rule and how is it used to determine worker status

What are the three factors the IRS uses to determine worker status and how to apply them correctly

How the FLSA rules differ from the IRS rules and why you must follow both

How does the state trump both the IRS and the FLSA on determining independent contractor status with the ABC test for SUI

What are the latest agreements or programs being used by the IRS, DOL, and the states to "find" misclassified employees

Using the Form SS-8 to your advantage to determine worker status

Who gets a W-2 and who gets a 1099 and why it should never be the same worker

Find out how easily a 1099 audit can be triggered and why the chances of getting one are on the rise

What are the penalties for misclassifying an employee as an independent contractor and who assesses them? It's not just the IRS you have to worry about.

You found out you have a misclassified employee-now what?
Who

 

Should

Attend:
Payroll Executives/Managers/Administrators/Professionals/Practitioners/Entry Level Personnel

Human Resources Executives/Managers/Administrators

Accounting Personnel

Business Owners/Executive Officers/Operations and Departmental Managers

Lawmakers

Attorneys/Legal Professionals

Any individual or entity that must deal with the complexities and requirements of Payroll compliance issues
 Note: You will get access to the Recording link and E-Transcript; in your account and at your registered email address.