Description
---
RECORDED TRAINING COURSE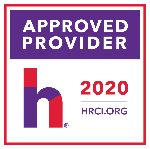 1.5 CEUs HRCI |  1.5 PDCs SHRM APPROVED
---
The importance of the Form W-4 is fundamental to the payroll department. It is the foundation for the taxation of an employee's paycheck as well as a required IRS form.  Failure to handle the form correctly and completely can open the door to serious problems not only in properly withholding from the employee's gross wages but could extend beyond the regulations and affect payroll customer service or employee morale. It can also lead to costly expenditures of time and budget resources to correct non-compliance consequences.
The IRS has released the 2021 Publication 15-T, Federal Income Tax Withholding Methods, and the 2021 Form W-4, Employee's Withholding Certificate. The 2021 Form W-4 has few changes and is very similar to the 2020 Form W-4.
Publication 15-T describes how to figure federal income tax withholding using the percentage method and the wage bracket method and describes alternative methods for figuring withholding. The publication explains how to withhold income tax based on pre-2020 Forms W-4 and 2020 or later Forms W-4.
SESSION HIGHLIGHTS:
Review of the latest draft form W-4 for 2021

Review of the employer instructions and publication 15-T

Examples of calculating income tax withholding

Discussion of how to handle calculating income tax withholding using prior versions of the form

How to use the new form W-4 including the various new tables

To understand the employer instructions in publication 15-T

Discover the various methods of calculating income tax withholding using current and prior year forms W-4.
Why

You

Should

Attend:
This webinar covers IRS Form W-4 for 2021 including the requirements for completing the form properly, handling non-resident aliens, state equivalent forms, record retention and processing the form electronically instead of on paper. We will also discuss best practices for processing more efficiently within the department.
Who Should Attend:
Payroll Executives/Managers/Administrators/Professionals/Practitioners/Entry Level Personnel

Human Resources Executives/Managers/Administrators

Accounting Personnel

Business Owners/Executive Officers/Operations and Departmental Managers

Lawmakers

Attorneys/Legal Professionals

Any individual or entity that must deal with the complexities and requirements of Payroll compliance issues
**Recorded Version: Unlimited viewing for 365 days ( Access information will be emailed 36 hours after the completion of live webinar).