Description
---
RECORDED  TRAINING COURSE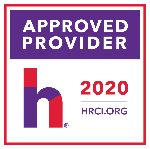 1.5 CEU HRCI |  1.5 PDC SHRM APPROVED
---
Even the simplest leave requests can be complex and nuanced, posing challenges to even the most seasoned Leave Administrators. The possibility of costly, drawn-out litigation, only adds to the stress and pressure. Add to that: most employees making leave requests will be eligible for protection under the FMLA, ADA and, as well as State medical leave and other COVID-19 emergency laws. In this webinar, we will discuss key, hot-button compliance issues and share some Best Practices for managing a workforce while staying in compliance during a pandemic.
Session Highlights:
FMLA, ADA, and Workers' Comp Basics

What it means to be "unable" to work or telework

Where FMLA, ADA, and Workers' Comp overlap, and where/how they differ

COVID and ADA considerations

Screening for COVID

Post-FFCRA obligations and considerations

Vaccines and more
Why should you attend?
Paid-leave regulations are getting complicated. As support grows for (and some business groups push against) a national law mandating paid family leave and paid sick days, some states, cities, and individual organizations are out in front—adopting measures of their own. This proliferation and mishmash of regulations can make staying in compliance challenges.
Who should attend?
HR Directors

HR Manager

HR Generalist

All HR Practitioners

CEO's

Business Owners

Senior Managers

Leave Administrators

Benefits Administrators

CFO's

Controllers

Payroll/Compensation Officers

In-House Counsel
**Recorded Version: Unlimited viewing for 365 days ( Access information will be emailed 36 hours after the completion of live webinar).