Description
---
RECORDED

TRAINING COURSE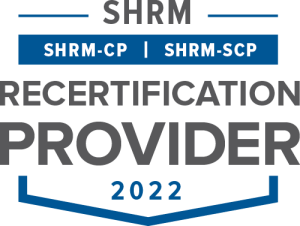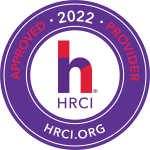 1 CEU HRCI |  1 PDC SHRM APPROVED
---
Non-Financial professionals need the skills and tools to analyze financial statements in the management control and application of resources for which they are responsible. There are several myths about accounting that must be overcome to gain a basic knowledge of accounting and how transactions are transformed into statements. These myths are converted to meaning. Doubts and uncertainties about accounting are removed with simple to understand and apply tools & techniques.
SESSION HIGHLIGHTS
:
This Webinar will cover the following areas:
Planning & Budgeting Overview to include the plan/forecast as the starting point

How company goals are converted to

Revenue

Expenses

Profit/Surplus

How goals are expressed in plan/forecasts & specific budgets

Financial-Revenue Cash

Operating: Groups, Departments & Projects

Expressed as: Profit or Cost Centers

Separate Budgets

Project/Activity

Capital

Cash

Finance & Accounting basics relating to planning & budgeting

Overview & understanding & budgeting basics:

The basis for decisions

Control of revenue & expenses

Not authority to spend

Budgets measured against actuals

Must reflect reality and uncertainty in a COVID-19 environment

COVID-19 Challenges & Concerns relating to Planning & Budgeting:

Dealing with turbulent uncertain environment

Creating new budgeting norms based on survival

Flexibility is key

The family vacation model is used to simplify planning & budgeting for non-financial professionals.

Family Vacation Planned to include transportation, lodging, activities & events

Review funds available to match plans

Adjust match reality

Planning & budgeting simplified:

Plans come first

Budget specifies plan

Adjust budget based on reality

Types of Budget Groups and how they operate in simplified terms:

Profit Centers-Revenue & Expenses

Cost Centers-Expenses

Projects: Revenue & Expenses or Expenses only

Activity: Same as Projects

Capital Budgets: Equipment purchases

Cash Budget: Sources & Uses of Cash

Measuring actual performance to budgets:

Based on chart of accounts explained

Review & analysis explained

Reforecast based on review & analysis explained

Basics of expenses control explained:

Categories of expenses explained:

Personnel & Related Costs & Benefits

Controllable expenses

Pre-determined allocated

Reducing expenses to increase profits
Why You Should Attend:
Non-Financial Professionals are required to take leading roles in the control of financial resources. This requires  basic knowledge and understanding of the basic tools & techniques of planning & budgeting. This is especially critical in a COVID-19 environment when recourses are scarce yet profit expectations remain high.
 This Webinar provides basic tools, techniques, methods & models related to planning & budgeting specifically for non-financial professionals to enhance their knowledge & understanding of planning & budgeting with specific concerns & challenges in a COVID-19 environment.
Who Should

 

Attend:
This Webinar is primarily designed for all   Non-Financial Professionals who have the management and control of resources.  A great refresher also for financial professionals to enhance knowledge of planning & budgeting.
Note: You will get access to the Recording link and E-Transcript; in your account and at your registered email address.