Description
---
RECORDED

TRAINING

COURSE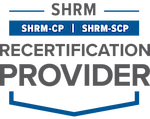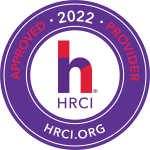 1 CEU HRCI | 1 PDC SHRM 
---
Overtime rules are nothing new. We know that certain employees must be paid overtime rates when working more than forty hours per week. Other workers are not subject to overtime rules. What is very possibly changing, however, is the Department of Labor's salary basis that contributes to the delineation between these groups. Currently, exemptions for workers of overtime rates under the Fair Labor Standards Act include an earnings threshold of not less than $684/week. While it is difficult to determine how much the DOL will raise this amount, discussions in the highest levels of government just a few years ago attempted to increase the threshold to $921/week. At the time, this would have made an additional 4.2 million employees eligible for overtime.
Base compensation is not the only factor to consider when determining a workers' status as exempt or non-exempt. There are key details that must be assessed for the type of position. During this special "live" session, you will gain specific knowledge on the exemption categories, their features, and what to do with this information.
Although the DOL will almost certainly grant employers several months of lead-up time before implementing the new threshold, understanding the potential impact of a dramatic increase now will help employers to make appropriate adjustments in the future.
SESSION

 

HIGHLIGHTS:
Differentiate between exempt and non-exempt classifications.

Describe the details of each exemption.

State meal and rest break requirements.

COVID-19 topics regarding working from home and health/safety requirements.

Recordkeeping best practices for wage and hour requirements compliance.
Why You Should Attend:
Overtime exemptions are nothing new, but the federal Department of Labor is expected to raise the minimum salary threshold for these exemptions in the near future, even as early as this month. If you don't want to be caught unaware of these prospective changes and what it can mean for your organization, workforce, and overall budget, then you won't want to miss this very timely learning session. With this change expected to impact millions of workers in the United States, it's very likely that your employees will be affected as well.
In just 60-minutes, you'll be armed with the foundational information you'll need to assess, understand, and take targeted action to prepare yourself – and your organization – for these impactful changes.  
Who Should Attend:
HR professionals, all levels.

Talent acquisition and recruiting professionals, all levels.

Leaders, Managers, and Supervisors

C-suite level executives

Business owners
Note: You will get access to the Recording link and E-Transcript; in your account and at your registered email address.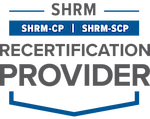 Course Ministry is recognized by SHRM to offer Professional Development Credits (PDCs) for SHRM-CP® or SHRM-SCP® recertification activities.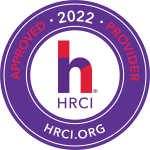 "HR Certification Institute's® (https://www.hrci.org) official seal confirms that Course Ministry meets the criteria for pre-approved recertification credit(s) for any of HRCI's eight credentials, including SPHR® and PHR®."