Description
---
RECORDED 

TRAINING

COURSE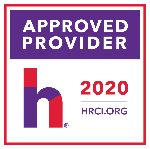 1.5 CEU HRCI |  1.5 PDC SHRM APPROVED
---
While the nation waits for the New Administration to start making changes in focus for the workplace, it is imperative to understand what the forecast tells us and how Employers and Professionals can prepare. The new agenda for the workplace by the President and Vice-President-elect, will shift some of the regulations from the previous administration but, we have received information on what changes are expected for 2021.
Employers should review the proposed changes and see how it impact their industry, Federal state, and local regulations. They will need to make the changes in their policies and Employee Handbook. Employees need Employers to prepare and communicate any changes effectively. The changes will impact the budget and compliance efforts may need to be adjusted. Training will be a huge factor to communicate any changes in the focus for Employers.
SESSION HIGHLIGHTS:
Learn what the New Administration perspective is on how they will impact the workplace

Learn what the workplace priority is and how they plan to implement those priorities

The Future of Wage and Hour Law In the Biden Administration

Learn how the 15 workplace changes are and how they were selected

Fair Labor Standards Act: Wage & Hour Compliance For 2021

Pay Equity

Corona Virus Protection Initiatives and State Funds for Small Business

Wage and Hour Increase in Hourly Rate

Employee Classification

New Way of Work

Leave Programs

Employee Benefits

Employee Privacy & Data Protection

Employee Agreements

National Labor Relations Act Impact with Workplace Policies/Employee Handbook

Immigration in the Workplace

Labor Relations

Taxes

Healthcare (ACA)
Why Should You Attend:
Regulatory Agencies are preparing for what they consider changes in regulations and focus on a change in compliance efforts. Violations of regulation will take center stage and there will be a scramble to make announcements of the changes. The list of agenda items from this training will provide Employers with what and how the changes will impact them.
Who Should Attend
All Employers

Business Owners

Company Leadership

Compliance professionals

Payroll Administrators

HR Professionals

Managers/Supervisors

Employers in all industries

Small Business Owners

Large Business Owners

Company Leadership
**Recorded Version: Unlimited viewing for 365 days ( Access information will be emailed 36 hours after the completion of live webinar).