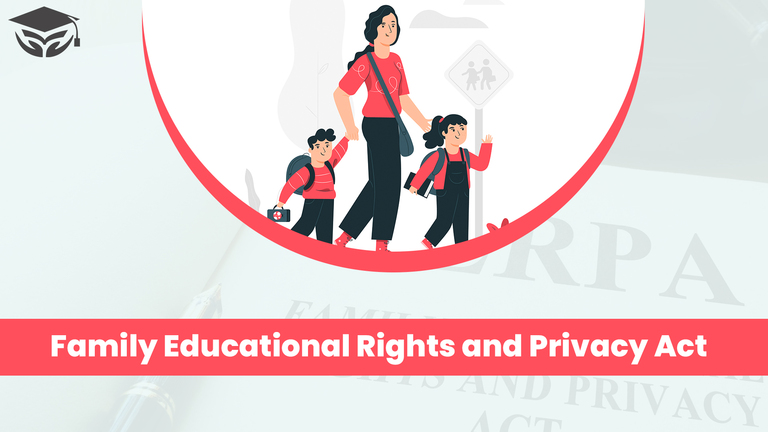 In an age where education plays a crucial role in progression and development, securing all the active or passive aspects of education becomes a mandatory task. Education has evolved the natives with much-upgraded perspectives and relied on substantial inclination. FERPA is one of the federal laws that protect certain aspects of education.
FERPA stands for Family Education Rights and Privacy Act. FERPA law prohibits schools and educational institutions from releasing related students records. FERPA has been in motion since 1974. Disclosure of records and details of any student could be made only after having a student's or their parents consent. Parents and children are the sole custodians of student records prevailing in educational institutions. 
FERPA is also known as the "Buckley Amendment". The following amendment provides an administrative process for parents to demand or challenge information modification in their child's educational record, which they find misleading or incorrect. Parents of students under 18 are the only sole custodian of this amendment. 

What type of law is FERPA?
Generally, FERPA protects students' educational records from being distributed to uncertain sources. It is a civil protection and privacy maintenance law for students who are enrolled in educational agencies funded or aided by the federal system. FERPA law monitors and regulates the rights of students and pave prominent limits for educational agencies. 
What is the Purpose of FERPA? 
The purpose of the family educational rights and privacy act (FERPA) is to:
FERPA federal law provides legal security to students and their guardians or parents. This act recognizes educational records as confidential insights about a student's background. Hence, this law would be defined as a social and civil security law that protects the confidential educational information of students enrolled in federal aided universities.
Who does FERPA apply to?

The basic stakeholders of this federal law are students, their parents and educational institutions applicable under US Education Programs. It provides legal assistance to students and their guardians or parents in federally aided educational institutions and specifies certain working parameters for educational institutions.
What does FERPA protect?

FERPA regulates the confidentiality of students' existing academic or disciplinary information and protects educational information or confidential details from getting leaked or halted. 
FERPA Regulations 
Family Educational Rights and Privacy Act of 1974 (FERPA), is described as a civil protection act that ensures maintaining the pact of confidentiality among educational institutions and their students.
Who governs the FERPA law?
The US Federal Authorities govern FERPA. FERPA strictly governs access and follows federal guidelines. Congress initiated FERPA in November 1974 to protect students' educational records and maintain and develop a sense of security in the educational data system. 

As FERPA regulations suggest, FERPA categorizes educational information into two types, i.e., directory and non-directory. Directory information refers to basic information such as name, address, contact details, date of birth, etc., which educational institutions could only share after getting the approved written consent from the students. Non-directory information is a set of details educational institutions could only share with third parties in exceptional cases.

By FERPA exceptions, it emphasizes on the scenarios when educational institutions can release student's educational record under such circumstances:
In the case of a transfer situation, when a student is getting transferred to another educational institution, there are slight chances of institutions verifying the student's record. 

In the case of an evaluation drill or audit, there are chances of auditors verifying a random student's educational record. 

In the case of students applying for financial aid, under such circumstances, educational institutions will look into past financial histories to determine the applicant's status.

In the case of research and development, when an educational institution participates in research, there are chances of a student's educational record being considered. 

In the case of judicial orders and health concerns, a student's educational record has to be considered. 

And lastly, in the process of getting accreditations done, a random sample of a student's educational record is taken into consideration.   
FERPA compliance suggests that educational institutions registered under the applicable program of the US Federal Department of Education have to stay compliant with the federal recommended regulations. It broadly specifies institutions to protect students' educational information and stay compliant with the federal guidelines. FERPA only applies to student records maintained that are educational agencies registered under the US Department of Education. 
Examples of Educational Records under FERPA
Educational Records are documents, files or reports that contain information directly related to the students maintained by educational agencies or by a person acting as an institution. Records expose financial statuses, medical details, direct details, and other confidential details.
Examples of FERPA educational records would be as follows:
Scholarships and amenity based certifications- documents holding the intensive information of reward-based or quota based amenities are confidential. Such documents are kept under a confidentiality contract between the students and the educational authorities. If educational authorities disclose certain records, they will be held for questioning by the student or their respective parents. 

Medical records- documents are holding the personal medical details of students. Such documents are quite irrelevant to be shared by any educational institution apart from the exceptional scenario discussed in the above section.

General academic results- documents holding the information regarding the academic record of a student are also considered a piece of non-directory information. Certain documents aren't supposed to be shared by educational institutions apart from the exceptional scenario.

Other documents holding the non-directive descriptive information of any particular student shouldn't be considered disclosed by any unconcerned third party. If a certain need for a review of documents, as mentioned above, arises, then the student's or their parent's consent should stay intact before disclosing the document. 
FERPA Rights for Students and Parents
Students and parents share their respective share of rights and certain limits under FERPA. First of all, let's reflect on student rights under FERPA : 
FERPA eligible students would be defined as more than 18 years old and has the legitimate right to have sole access to their educational records maintained by any educational institution participating in a federal funded educational program.

An eligible student under FERPA does have a right to waive their FERPA rights. Students applying for university programs are accountable for this right. Under this right, students can waive their FERPA rights, allowing them to look into the recommendations or proposals that prominent universities have written for them.

Students are in a dilemma whether to waive my FERPA rights or not'. By waiving FERPA right, a student assures universities that you do not intend to read your recommendation, which builds a trust path for a student and the counselors. By not waiving FERPA rights, students do have access to read their recommendations only if they manage to enroll on the selected program. 
Rights of parents under FERPA:
Parents have sole control over their children's educational records maintained by any federally registered institutions. Parents lose control over certain custodian rights after their children reach 18 years.

Under the Buckley Amendment, the parent of a student under 18 can demand a change in prevailing educational records at any educational institution.

Talking about noncustodial parents' rights, FERPA, Exhibit 1-5, highlights the access natural parents have to their child's educational records. Yet it is educational institutions' choice whether they want to consider a noncustodial parent as a reference parent or not. However, noncustodial parents FERPA  have certain rights and claims over their child's educational information.
FERPA Violations
FERPA violations would be defined as possible situations where educational institutions are held accountable for misconduct while managing the educational record of their students. Public or third party release of any prevailing student's academic, medical, athletic or non-directory information would be a violation. 

The consent of a student or parent in the case of under 18 students plays a crucial role in a violation situation. Apart from exceptional situations, educational institutions had to stay compliant with an ode to maintain the pact of privacy of educational records. Such misconduct could lead to the termination of federal financial aid in educational institutions, inclusive of legal charges against them.

To conclude what has been mentioned above, FERPA safeguards students' educational records from uncertain disclosures. Parents and students are the custodian bodies in this law. FERPA federal law specifies certain limits and sets boundaries for educational institutions. FERPA compliance is crucial to be followed by educational institutions or agencies participating in federal government aided programs. By not staying compliant with recommended policies and regulations, educational institutions could lose their federal aid and be held accountable for legal misconduct.