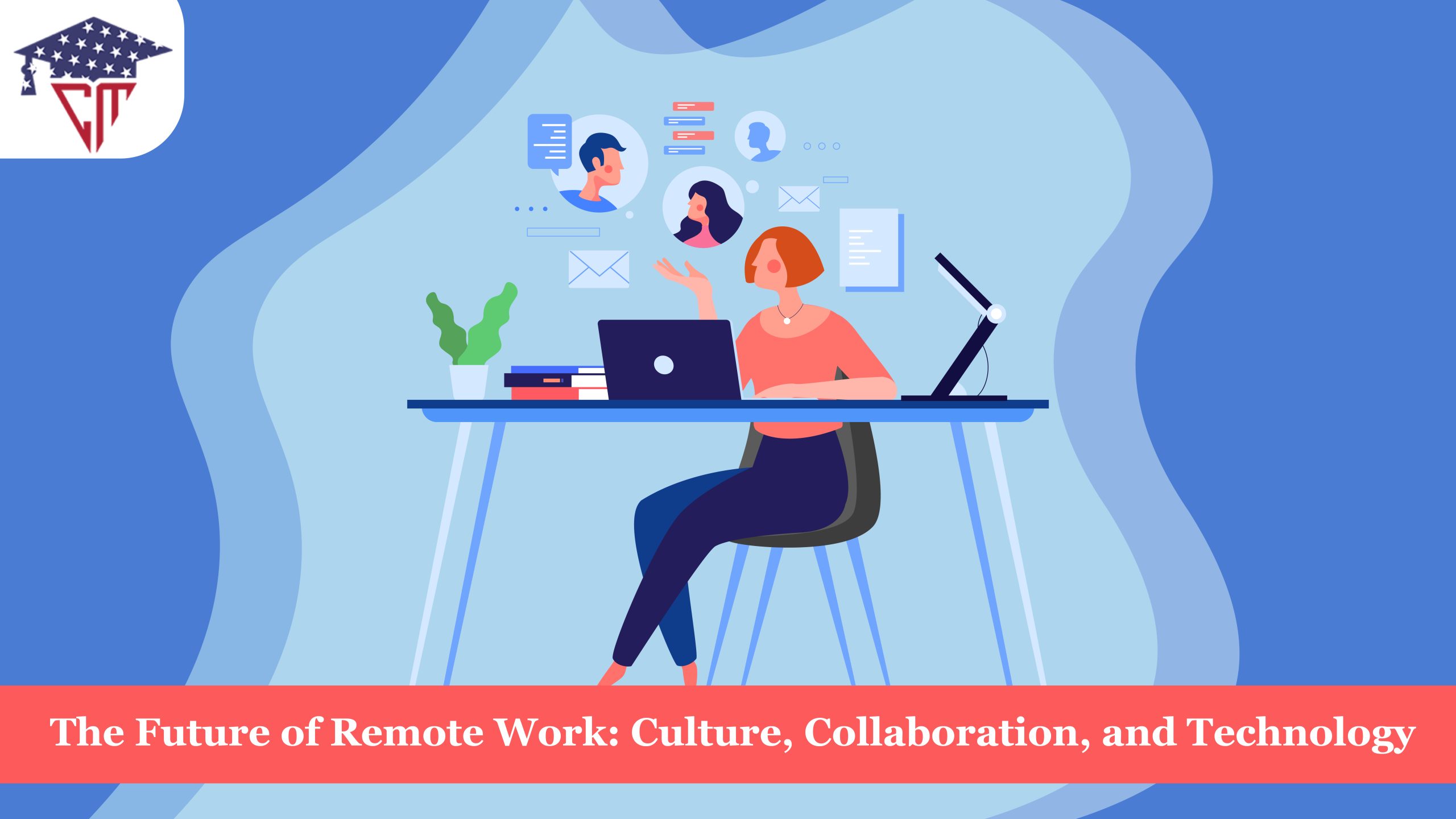 Remote work has become an active part of our western culture. Corporations and businesses are opting for this method supportingly, and post covid, it has become a staple pattern for all. Technology and modernised culture play an efficient role in such activities spread and practice of remote working. The collaboration of upgraded technology and inclusive culture can lead to compound remote work facilitation. The future of remote work is quite long-sighted, and waited developments can refine the same.
The work culture has progressed over the period. Specific developments and the emergence of new dynamics have always played a crucial role in the process. The influence of social and environmental changes does impact the flow and system of work in corporations. Even the prevailing norms and regulations are in effect of these developments. The feasibility and convenience make work a versatile option.
Remote work is something that has evolved with time. Earlier, the pattern and parameters of remote working differed completely and were limited to specific sectors. Remote work is a mode of executing occupational work from a remote location or house. According to "American Community Servey", only 6 percent individuals use to work remotely. After Covid-19 this became a mainstream trend adapted by nearly every corporation. For example, jobs that are identified as remote working consist of low wages and revolve around profiles of telemarketing or customer care services. However, dominant employment sectors have opted for remote working culture over the period.
The significance of remote work culture has been rising as the days pass. Nearly every sector is opting for remote work culture and promoting variance of remote working culture like work from the home mode for their employees. Remote work culture is associated with employee satisfaction many times. Yet it is true if executed finely and systematically. Remote working and working from home are both phenomena that are different. Remote work is also known as a change of sight other than the office setup. By the transition of view, employees can consider home or coworking cafes or spaces. Under remote working conditions, employees have an independent choice to choose the spot of their choice and execute their job. While on the other hand, working from home restricts employees from working from office. Like when the pandemic hit the global population, nearly every corporation shifted their mode of running a business to work from home mode.
Pandemic and Shift of Persuasion to Remote Work
In the initial months of 2020, a virus called COVID-19 breakout firmed from China and trembled the core of normalcy around the world. The spread of this virus led to a pandemic which made practices like social distancing, isolation, and regular sanitization mandatory. Such social boundations restricted corporations from working in an office setup. So all the large-scale or compact-scale corporation shifted their mode of working to the online medium, that is, remote working setups or work-from-home patterns. The adjustment process was initially tricky and hectic for the employees and managerial bodies. But with time and paving a comfortable working structure, companies, businesses, and employees get used to this pattern.
The shift of corporational institutions was quite a change for every dominant element associated with the organization. Technological resources like teleconferencing and online reporting system were quite a known phenomenon in the organizational setup. Yet, with the pandemic, certain mediums became sustainable sources of approach for the work setups. The whole process of execution depended on these mediums of communication. The significant adaptable changes corporations opted for remote work or work from the home policy are videoconferencing, online reporting, and shifting all working processes from paper to digital formats. These are the notable changes corporations opted for remote work or work from the home policy must have adapted.
Emerging Trends in Remote Work Culture
As per the rise of COVID19, the spread and scale of adaption of remote work facilitation hiked. All developed, underdeveloped, or developing countries opted for such facilitation by applying some cultural filters in the system. Artistic filters reflect accepting certain practices and traditions concerning the general population. Such filters help to maintain the sense of inclusion, harmony and acceptance. For example, providing mental health breaks to employees who feel quite exhausted to achieve equilibrium between home responsibilities and work balance. Though mental health breaks are not accepted widely still, certain urban countries do value so. Just like these ease policies, specific policies are in every culture's system of working to make it reliable for employees to communicate through the rules and regulations of the organization.
By collaborative approach in remote work culture, it reflects corporations being feasibly lenient towards modifying and merging policies for the organization's goodwill. By paving collective measures, corporations can boost productivity among employees. According to prominent data collection reports, employees find themselves more productive while working remotely apart from workplace setup. However, remote work is also a kind of collaborative approach modified by certain firms for the convenience of the organization and employees. The primary focus of the collaborative process is to satisfy the organization's interests and then the employee's interests.
Technological accessibility plays a crucial role in remote work culture. It is the main ingredient that allows employees and organizations to communicate remotely. Technical accessibility includes videoconferencing, GPS facilitation, online submissions, and receivel channels, direct reporting, etc. Due to these mediums, it is easy for employees to work remotely from home or away from home, or office setup.
Question of Equity in Remote Work Culture
The question regarding pay equity in remote working culture is quite apparent as certain evident factors disappear, such as presence in administered setup. Such adjustments do raise the chances of some deductions, for instance. According to research done on employees, 43% of employees expect more organizations to offer remote work policies after the end of the pandemic. However, equality does not prevail when it comes to remote and non-remote workers, as regular remote workers have more consistent and stable incomes and tend to earn more than non-remote workers. Higher expectations, satisfaction, and chances of making less compensation are certain factors that play out with employees while thinking of a remote work setup.
Employers' perspective on remote work culture reflects much about the organization's take on the same motion. According to a survey, 73% of organizations and corporations are concerned that remote work will affect the competitive landscape. However, only 48% of employers have surveyed their employees regarding remote work preferences. Moreover, 83% of organizations don't have a paved compensation strategy that covers remote employees. And 69% of organizations are not planning to lower the pay for remote workers.
Statistics related to Remote Work
A detailed survey report reflected specific evident facts which reflect the efficiency of remote working culture and why it should be adapted precisely. A sample of more than a thousand employees registered for this survey, half remote employees. The findings of the surveys highlight the following facts:
Remote employees work 1.4 days extra than in-office employees, 17 days extra annually. Hence, remote employees tend to give or invest more time in their job than in-office employees.
Office employees tend to be unproductive for more than 30 minutes, while the range of unproductiveness is low for remote employees. Also, remote employees take longer breaks yet compensate by working a few extra minutes. 
The pact of distraction acts severely in work setups. Findings suggest that in-office employees get distracted (22%) more often compared to remote employees (15%). Boss, co-employees, or other work engagements could be the source of distractions.
Remote employees reported high-stress levels and found it more difficult to maintain work-life balance than office workers. According to American Psychological Association, remote work has a high chance of gearing up employee satisfaction if practiced or appropriately executed.