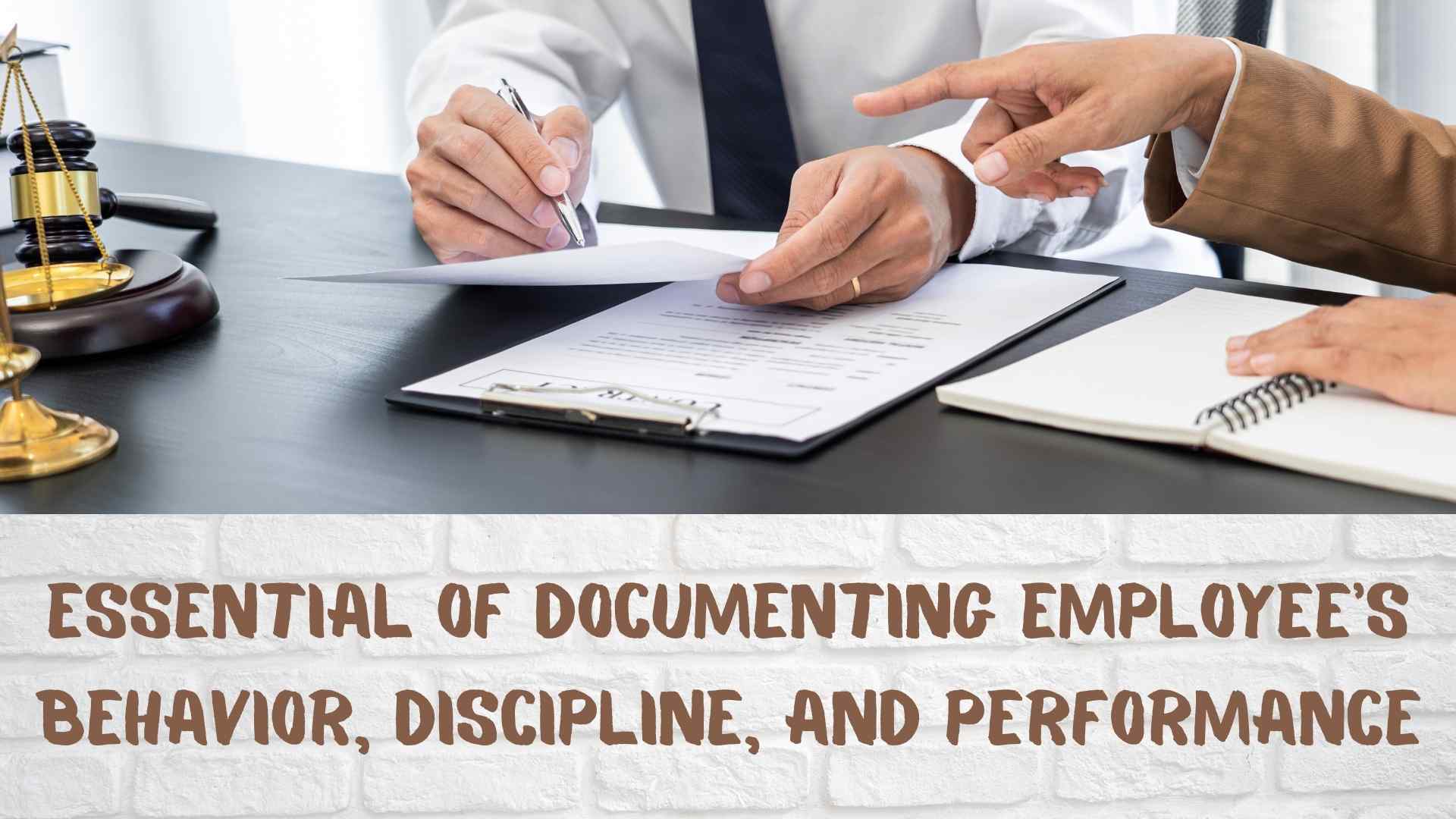 Essentials of Documenting Employee Performance
Documentation plays an essential role not only in the HR department, however, in any industry or department. Documenting every event of your employees like behavior, performance, and discipline is not just a requirement of HR documentation policy. It's more than that. In a nutshell, we will also discuss the what, why, and how of the subject.
Now start off with the basics.
What is Documentation?
It is defined in a very simple term in many dictionaries and that is what it basically serves no matter in which context or area you are talking. This is the definition of the word according to the Cambridge dictionary – official or legal documents that are needed in order to prove something. I apologize for digressing slightly, now get on with the subject what does the requirement of documentation mean in the realm of the HR Department?
When you hire a person in your organization to work for your organization, you must document everything about the person from the moment he accepts the job. When it comes to promotion, pay raise, and even termination documentation moderates the work of managers and HR staff, the judgment made by focusing on all the aspects of employee behavior, mitigates the risk of judgment based on your prejudices and preconceived notion. Documentation serves you to fairly contemplate any events.
Why having a documentation policy is prominent for organizations?
I can't stress enough why the policy must be the requirement of your organization. Still, I am mentioning a few points here.
Documentation provides legal and ethical evidence of each and every event which has taken place from the joining date of the employee.
Thus, it provides a factual basis of an event both positive and negative.
When an employee comes to you and brings their dispute to the table with regard to performance, promotion, pay raise, or anything else, documentation assists you to resolve the disagreement in an appropriate way.
Now comes the foremost point – how to practically document everything what to take into account and what to avoid
Here are some points I am sharing with you:
· As a manager, you must document every employee's performance no matter good or bad, and positive or negative. 
· There is a saying in the corporate organization or more precisely in HR Department if it's not documented, it didn't happen.
· What, when, why, and how to document.
· Best practices and guidelines when documenting employee performance.
· And many more……
Here are the answers to all your question and confusion.
Course Ministry is conducting a live webinar on November 30, 2021, on the subject. Click the link below.
Sign up for the webinar: Dos and Don'ts of Documenting Employee Behavior, Performance, and Discipline