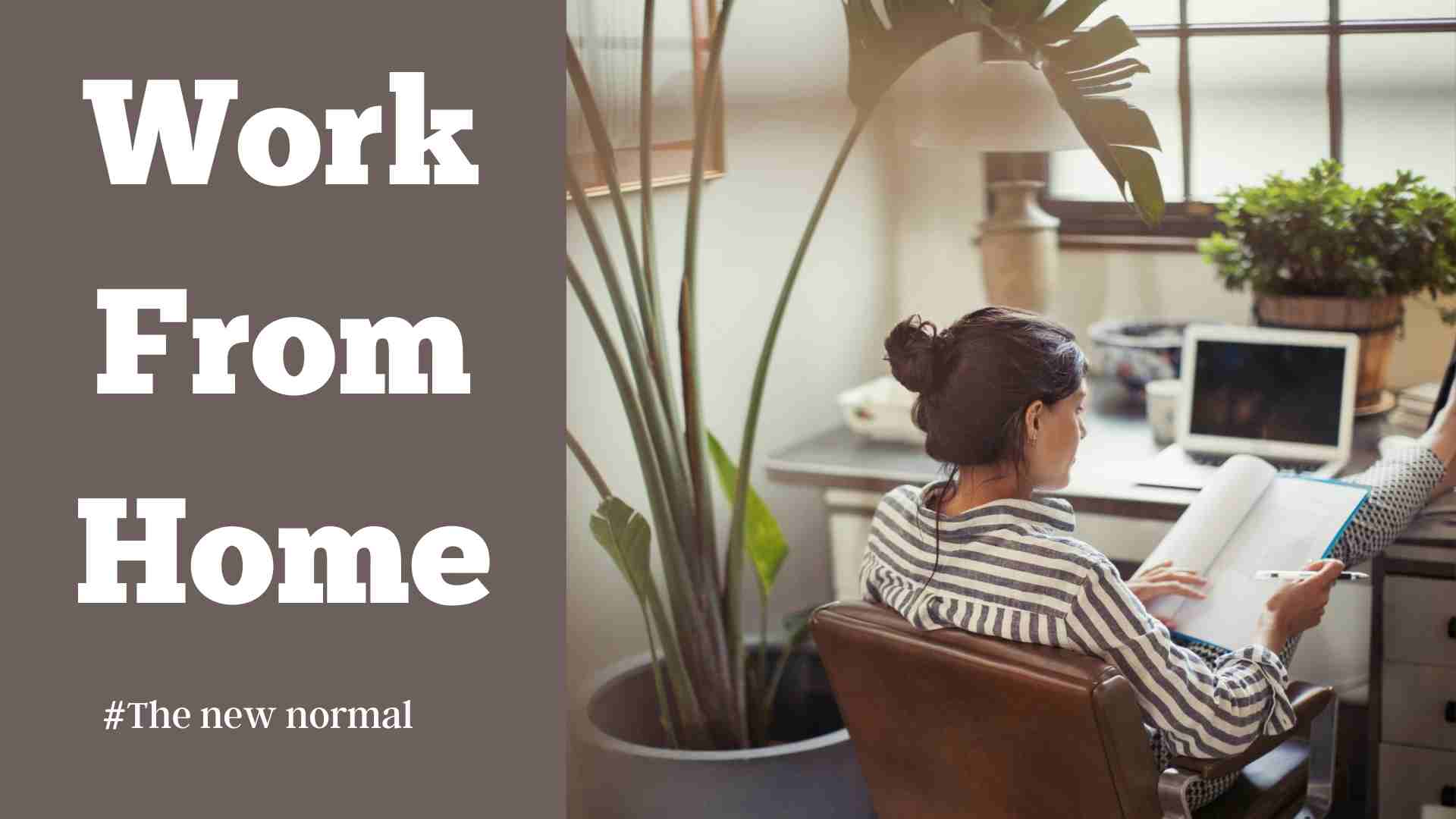 The covid-19 pandemic, no one can doubt that, has turned the world upside down. From work from home to being digital, it has evolved many industries and also challenged the way we used to think of work and the workplace. This global pandemic has created a new definition for every aspect of a persons' life.
Now let's get into it with one of the most trending trends of covid-19 which started to buzz in our ears from the inception of lockdown – "Work From Home". At times, it comes to my mind that WFH might have also been included in the 2020 list of buzzing words. "The new normal" word was embraced and incorporated in the list of the worst buzzing words of 2020 by "The Buzzsaw".
And we are also aware that when we say working from home or WFH it follows the protocol of "The New Normal". According to the 2020 report of Pew Research Centre, 20% of the employee used to work from home in America before the Covid outbreak and as everything changed with the restriction to stay at home, during the lockdown, the numbers upsurged by leaps and bound. However, the data's result shows something more startling. It's not the percentage of employees who work from home (71%) during the lockdown. But their response to the question. When they were asked that would they still love to work from home once the restriction would be left and the pandemic ends? 54% of them respond in consensus to WFH.
When we talk about work from home, we can't drop the pros and cons of this new normal. Certainly, the subject is unarguable, the matter of argument would not dissolve so easily when it comes to the advantages and disadvantages of WFH. So, let's begin the discussion. Start off with some good news:
As the pew foundation research reveals that people have started to embrace the "Working From Home" culture and even love the flexibility bestowed on them. The path which is not chosen voluntarily for many employees; happened to be something which they embraced bit by bit but heartily. It's more like a blessing in disguise now.
There are many people almost (86%) who say they feel a lower level of stress when it comes to working from home.
In the wake of covid, Work from Home also gives you the certainty that you are safe behind the walls of your home which itself seems the greatest succor.
We, in general, don't want to talk about the cons and bad things. However, don't forget that Failure is much more important than success. Cause it always bestowed on you the opportunity to grow. Let's dive into the cons of WFH"
The Corona Virus itself is enough to raise the level of cortisol and makes you feel threatened. And the long working hours, are added salt to injury. Prolong video call meetings and conference makes it even worse. According to the study done by Twingate (which include 1000 remote employees), 40% of employee have encountered mental exhaustion after attending the long video calls. Cloud infrastructure company Digital Ocean did a survey in 2019 which let out the striking findings. Even before the pandemic (when people choose to work from home voluntarily) 82% of remote tech workers in the U. S. stated that they feel completely burnout.
Almost 40% of them reveal they feel their work is more demanding in terms of time. And this encounter led to greater anxiety as they groused with a tight-lipped smile about the fact that they have to grant more time than in-office employees.
A report published in a survey by Buffer unearth, 78% of employees working remotely declare their company doesn't cover internet costs.
P.S. One thing I want to let you know is that the findings of the research are more or less about "how an individual views this term – "Work From Home". As an individual, we all have a different point of view. We observe things in our own unique way. We experience events differently. Yes, I understand that what we want to gather from data, is an objective reality or rule from the subjective calculation. And there is nothing wrong with it. But all I want you to leave with this consideration; that neither it's true nor it's a lie. So, the pros and cons shouldn't be the scale on which the employee's well-being is decided. It's more crucial to adopt a strategy that is different from the point of view and works as a whole for all, not in chunks.